Sleep better, stress less, relax tense muscles, feel so much calmer + happier anywhere you go with my convenient magnesium oil roll ons and body butters
ORGANIC | HANDMADE | VEGAN 
Testimonials
Bergamot Rose Magnesium Oil Roll On

I am just LOVING my new little desk buddy. ;) The gentle fragrance is so uplifting and delicious and it really feels like I'm supporting ME each time I do a little roll. It is definitely helping me to slow down and recharge and I'm noticing I feel calmer and more centered.

Danielle B.
Lovely scent, rolls on easily, absorbs quickly, not greasy. Helped me rest easy and reduce cramps.

Tara C.
MIGHTY MAGNESIUM - RELAX YOUR MIND AND BODY, ANYWHERE, ANYTIME.
It's my mission to help people feel calm, rested, less stressed, and honestly like the best version of themselves by making magnesium application convenient to use anywhere, anytime.
Topical Magnesium is the most essential tool to have in your self-care tool kit- it's my secret weapon. 

No need to wait until you get home and have time for that relaxing bath (although it's a good idea to make time for that too)  .... you can get relief any time of day or night, right when you need it most, from stress, cramps, anxiety, mood, sleepless nights and so much more.  ​I got you covered 24/7 xo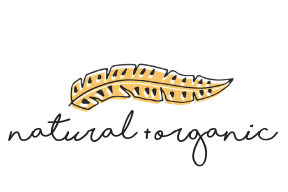 We buy our raw ingredients from vendors that share our standards and ethics. Everything is handmade in small batches with 100% all natural, organic, fair trade and vegan ingredients. Proud to be Certified Cruelty Free and Vegan by PETA.
​No artificial fragrance, dyes, sulfates, parabens and other toxic nasties.
We source companies that share our values and buy only recycled, compostable, low footprint packaging   and shipping materials. 
All of our product containers are glass roll ons or glass jars which can be recycled or reused for a fun DIY project! 
We respect the earth and we know you do too!
We donate 1% of every order to support charities we love. When you make a purchase with us not only are you taking care of yourself but the lives of others too. Thank you for your support.
Certified Cruelty Free and Vegan by PETA
Proud to be certified by PETA. We have always been an ethically conscious brand with or without the certification, but with the logo on our product labels we are able to wear it on our sleeve and raise customer and industry awareness about cruelty free beauty.     Ethical Beauty is True Beauty.